Perrin & Rowe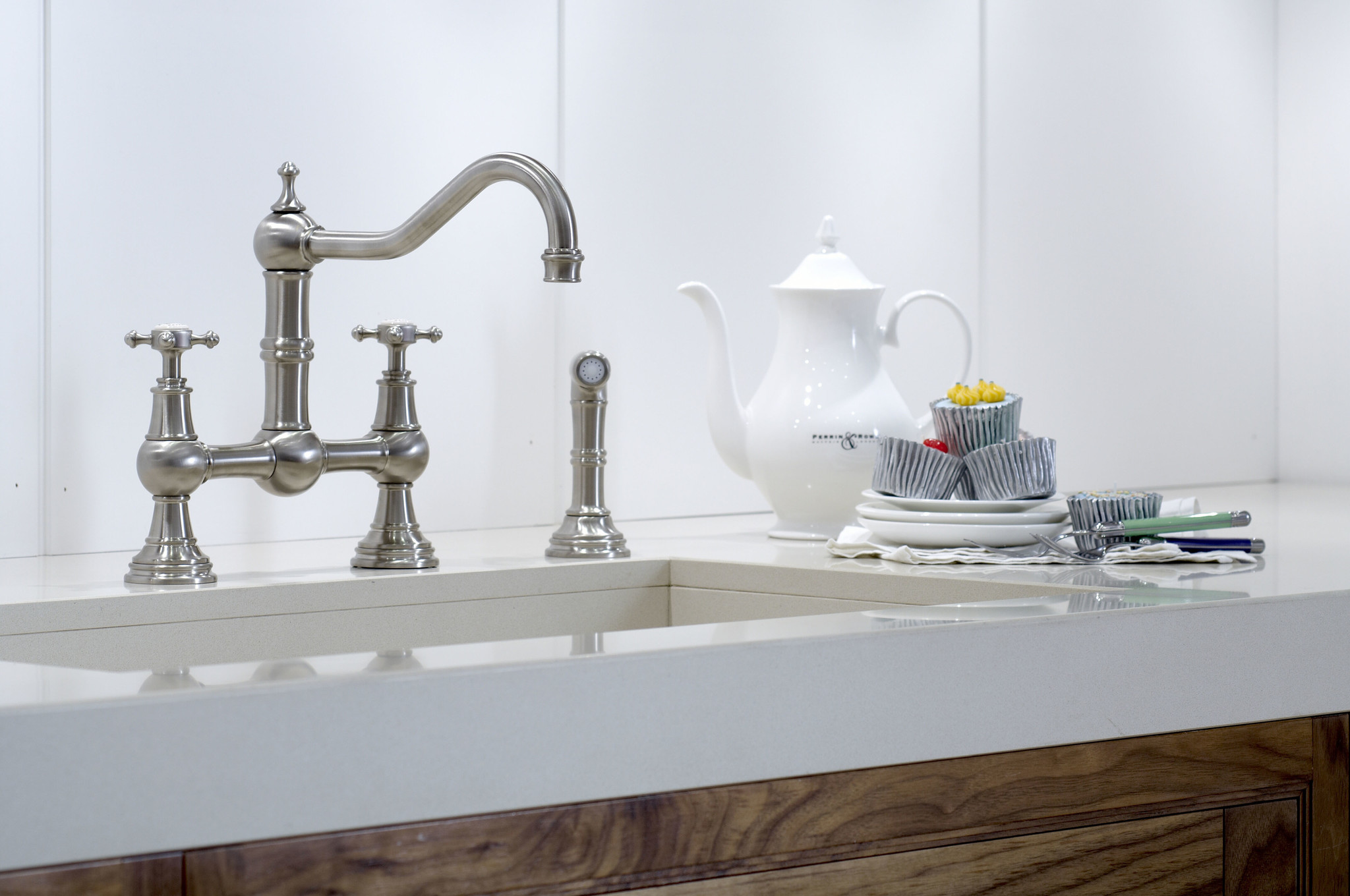 Started 40 years ago by two friends, Perrin&Rowe now have an international reputation for design and quality. All brassware is forged in the midlands in the UK. Design, assembly and final quality checks tale place at Perrin&Rowe´s main operation in Rainham, on the edge of East London. They continue to fire flawless sanitaryware in Tamworth in Staffordshire using skills that have been handed down through the generations.
Bob Perrin and Greg Rowe retired some years ago, but their legacy and passion live on at Perrin&Rowe. Although now a global luxury brand, their principles of small scale production – the better to deliver unrivalled quality – built on British design, engineering and manufacturing excellence, remain in place today.
The collection comprehends a vast collection of traditional and contemporary kitchen taps (among them Filtration and Hot Instant taps), bathroom taps and accessories.